The Beaufort, NC Travel Guide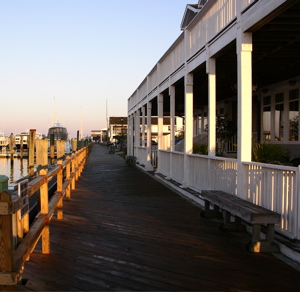 This article was written back in 2010 and while I have tried to completely update it, some of the B&B information might have changed. You will find a much more recent article at Beaufort, NC, A Great Place To Visit

Or for even more detailed info, you can get a our travel guide for the area which includes a day trip to Beaufort.

For the latest in accommodations, I would check this site updated by the Beaufort Historical Association.

If you've read many of my posts, you know how much I enjoy the Southern Outer Banks. It's always a moral dilemma when you're faced with sharing one of your favorite places with others. You certainly never give away favorite fishing holes, but when it comes to tourist destinations, I think it's fine to share.

That would especially be the case with Beaufort, North Carolina. It has to be one of the nicest places to visit that I have found.

This wonderful spot of well preserved coastal history is in North Carolina not South Carolina. The folks in the other Beaufort (SC) actually pronounce the name differently. I have been told by people who should know that the local North Carolina pronounciation for Beaufort is the correct one.

Beaufort is near Morehead City about two hours east of Wilmington, North Carolina. Being east of someplace when you are on the coast is a good thing.

My favorite part of visiting Beaufort is that you can stay in town and walk any number of exceptional seafood restaurants. The same can be said for the numerous shops for the ladies, and all sorts of water activities including harbor tours, boat rides beaches, and last but not least some of the best fishing on the east coast.

What really makes me comfortable sharing information about Beaufort is that it is actually harder to get to than most beaches that our favored on the east coast such as Nags Head, Corolla, Wrightsville, and Mytrle Beach. It takes almost three hours and 57 stop lights from Raleigh, NC to make it to Beaufort. That means that very few people will go through the extra hassle to get to Beaufort. That's fine by me, but you should understand what a great place you're missing. There is another way to get there which is much less stressful, but it has a stop, Emerald Isle, which might waylay you so I will save it for another travel guide.

The Beaufort Inn is our favorite spot to stay in Beaufort. They have wireless Internet, great king beds, a hot tub, and a nice free breakfast each morning which includes Katie's sausage and egg pie. Their water view rooms have a small porch overlooking the inlet. They have a 10% AAA discount/or senior discount if you ask for it on check-in. I am so partial to the comfort of their fireplace adorned living room-dining room that a picture of it is the screen for my cell phone.

It you want something fancier there are some smaller, very neat B&Bs in Beaufort, unfortunately our favorite among those, the Cedars, has been closed, reopened and closed.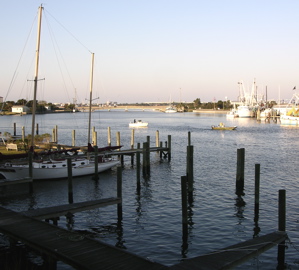 To my fisherman's mind, the Beaufort Inn is the best value since it has a dock which allows my fishing guide, Captain Tom Roller of Waterdog Guide Service, just to swing by and pick me up with his boat. If you love to fish, don't miss going out with Tom. He is young, intelligent, enthusiastic, and knows his fish. In reality nothing in Beaufort is very far from a dock. However, you just don't get any closer to a dock than the one attached to the Beaufort Inn.
If you just want a personal water tour, I can recommend the Water Bug Tours. It is a great way to see the area.
The Inlet Inn which we have also enjoyed is a very close second for water access since it is just across the street from the docks. It is a little more centrally located to restaurants and shops. The last time we stayed there, they were featuring a pastry and bagels breakfast. The Beaufort Inn has more selection for breakfast, and it is served in a dining room which they also use for afternoon tea, snacks, and cookies.
We have friends who have stayed at the Anne Street Inn, but it's not on the water. They thoroughly enjoyed their stay and found the free beer to be a great treat.
Among other places to stay, there's also the Pecan Tree Inn and the Bed & Biscuit.
Then there are the restaurants, which have made Beaufort a popular year around destination.
There are more good restaurants than you can try in a week. All are walking distance from the places I have suggested .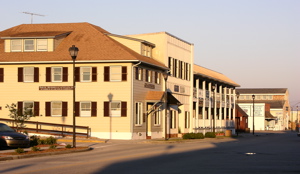 Being able to ditch your car and to walk or bike to everything is what makes Beaufort a really special destination. You can just forget your gas guzzler once you get there. Traveling by foot, boat, or bike are all popular and great ways to get around.
Also Beaufort has enough wide streets so nothing is crowded except during special event weekends and perhaps on the 4th of July. This is unlike Ocracoke, Swansboro, and Chincoteague where cars can hardly move most of the time.
The Old Salt Restaurant has replaced the The Net House, but we have not tried it yet. I have looked at the menu and plan to make a trip over to sample some of their seafood.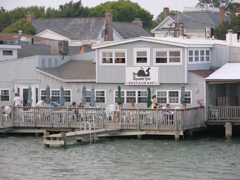 One of our personal favorites is Spouters. They don't even have a deep fryer, and you can eat on the water. I love their mixed grill which comes with grilled Tuna, shrimp, and scallops. They also have great flounder, wahoo, and especially delicious desserts.
Then if you want a fancier atmosphere, exceptional service, a beautiful dining room or a deck on the water check out Front Street Grill at Stillwater. They sometimes have some very unusual entries on the menu. Their chowder is usually exceptional. Front Street is very popular for lunch but somewhat expensive. It is a better value at dinner
Another really nice place for lunch or dinner is the Beaufort Grocery. It is a very interesting restaurant with a varied menu and excellent service.
Then there is the Blue Moon Bistro, where I took Glenda for our anniversary in 2003. Very good service and well prepared, exceptional food.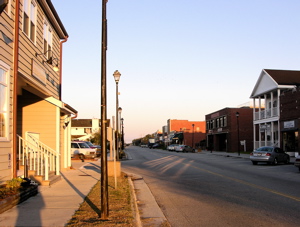 Clawson's is a good place for lunch, and sometimes has exceptional flounder. It is more of a bar/restaurant like Clydes
We've also enjoyed Aqua, which is one of those multi tiny plate restaurants. There is a steak house, Ribeye's and we have enjoyed the one like it close to our home in the Cape Carteret area. The Cape Carteret one has a great salad bar.
Then there is the Dock House which is on the water. It is fine for beer and music but I would avoid the heavily battered food.
We have not stayed in Beaufort since the summer of 2006, but we now regularly visit the area since we live in Cape Carteret only 35 minutes away. If Beaufort meal prices get to you, and you feel like getting in a car for a few minutes, I can highly recommend No Name Pizza for an expensive meal. It's just out on Route 70 after it makes a sharp right left turn and heads for Cedar Island. We have eaten there a number of times. If you get a craving for almost fast food, I can recommend Cubbies and Andy's both of which are just a little farther out Route 70.
This is a good point to mention that my restaurant list is an ever evolving one. We will add restaurants that we enjoy. If one fails to meet our standards, we'll drop it. Unfortunately, we cannot afford to try every restaurant each year, but we try to cycle through them over time. The good ones rarely change.
As for entertainment- there's a great Maritime Museum which is also in walking distance.
Across the street from that is an addition to the museum where they build these beautiful wooden boats. These are not small boats so it is fascinating to watch them work. They usually have a door open so you can watch a little.
Then there is the historic Beaufort site and museum which is like a tiny Williamsburg with some very old buildings, the old grave yards, all within walking distance. The Ghost walk, a London Bus tour of town. some evenings there are horse drawn carriage rides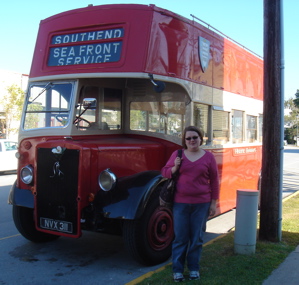 You can also drive about fifteen minutes over to Fort Macon or Atlantic beach for beach walks, or take one of the many water taxis over to Carrot Island which is just minutes away by boat.
Of course there are a plethora of boat rides, tours, sunset cruises and kayak rentals.
The waters in the Beaufort Inlet are very calm. There are plenty of boats in Beaufort that will give you a tour of the area.
You will also find a sail boat or two that will do small cruises.
You can also drive up to Cape Lookout and take a quick ten minute boat ride over there. Driving to Harker's Island is our preferred method of getting to the Cape Lookout area since the ride up takes you through some interesting and scenic "Down East" territory. There are plenty of ferries to get you to Cape Lookout once you get to Harker's Island.
If you really want to see some serious Down East marshes head on to Cedar Island. These shots were taken on a spring trip there in 2007.
You can read about how much I enjoy going over to Cape Lookout in my post entitled, "The best twenty dollars you'll ever spend." There is a goodchance of seeing some of the wild ponies on the trip over or back.
Of course you do not have to go to Cape Lookout to see ponies. They can often be seen on one of the boat rides along Turner's Creek in Beaufort. In fact we have even seen them while walking down the boardwalk along the marina. That is one of the great things about Beaufort. You can have a great time enjoying good restaurants and activities and still be close to nature.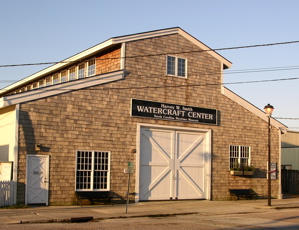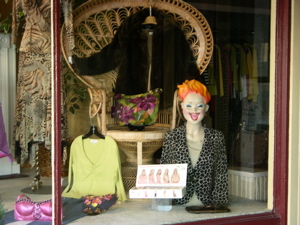 There are tons of shops all in walking distance for ladies to enjoy including a shop with more Vera Bradley than my mind can process.
They are both favorites of our friend Diane. There is also a wine bar/wine shop, The Cru Wine Bar and Store, and more antique shops and things than I can handle. Glenda, my wife, never has a problem finding one to wander into for a few minutes.
There's a great nautical bookstore, Scuttlebutt, and another bookstore, The Rocking Chair,run by someone who used to write for one of the San Francisco papers and then retired to Beaufort. Of course there is the historic General Store, a fudge and ice cream shop, and some nice spots with outdoor gear. The list always changes a little.
If you want more pictures of the Southern Outer Banks, you can check out this set of slides on my Flickr site or visit my Crystal Coast Links site for more links.
One weekend in 2006 when we were down in Beaufort, we visited the annual NC kite festival going on over close to Fort Macon where we often walk on the beach when visiting Beaufort.
On top of that there were plenty of fishermen in the inlet hoping to catch some "spots." Spots are a fairly small fish that are great eating and very easy to catch when they are running in the fall.
I've already written about my successful fishing trip in the post, "Not her first choice." I almost froze to death since it was late fall, but it was the best fishing that I have had in my life
People will tell you that Beaufort is a great place for "OPALS" or Older People with Active Life Styles. In fact the whole area of the Southern Outer Banks is a fantastic spot if you are looking for an area to have an active retirement.
Our new home, the Crystal Coast, is great place for anyone who enjoys the water, sand, great food, friendly people and an absence of crowds. We now live down close to Emerald Isle, which is where you should come to visit if lying on the beach is more important to you than historic buildings. I will admit to both Beaufort and Emerald Isle having a number of people during July, Memorial Day and Labor Day, but it is nothing like most beach areas.
Beaufort is no different than many coastal towns in that you should not expect the stores to open at any particular time. You can count on a relaxing pace of life and eating lots of seafood in pleasant surroundings. I also suspect you'll have a great time if you get the chance to visit.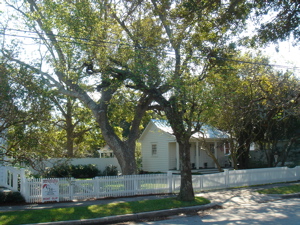 If you can't have a good time in Beaufort, NC, you need to re-examine your definition of a good time, or just pass your vacation money over to me so I can take another fishing trip.
Don't be surprised if you see me walking the docks with my camera on a beautiful Crystal Coast weekend. Beaufort can get crowded because there are many events in the area like the recent Beaufort Food and Wine Weekend, April 23-27, 2014.
Fall and late spring are great times of the year to visit, there's no humidity, and the restaurants and shops are even more eager to see you.
Check out this boat trip to Shackleford Banks for more local scenery.
Find out more lots about the Crystal Coast and subscribe to my free newsletter at my Crystal Coast Life Blog or you can find articles for people interested in visiting or living here at Life Along The Crystal Coast.