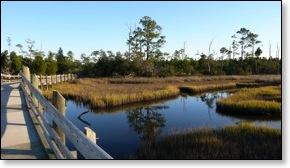 I like to think of real estate agents as a bridge from one place to another.
Both sellers and buyers are trying to get from where they are to someplace else.
As a Realtor® my job is help both groups get from point A to point B quickly and efficiently with as little trouble as possible.
Much of my job is listening. I have to understand what people hope to achieve and what type of place buyers want to find.
When it comes to picking a Realtor® there are plenty of options today.
In a tough market for sellers, what you need are new ideas and hard work from your Realtor® not excuses.
I cannot promise any silver bullets, but I do make a serious commitment to both my buyers and sellers.
Most important of all, I am willing to put all this in writing for sellers and buyers.
For Sellers
I will communicate regularly and provide you with an intelligent analysis of the situation
I will work very hard to help you achieve your goals
I promise innovative use of technology and especially the web
I won't give up on you or your property
I will promote your property in areas that traditional print media will not reach
I will write about your property
I will do even do things like podcasts and movies when they make sense
I actively recruit buyers from all over the United States, Canada, and even the rest of the world
I can promise you the best pictures of your home that you have ever seen
You will get a dedicated website for any homes that I list
On top of this, because I am a
Bluewater GMAC agent
, you will get the best of print advertising and traditional real estate support.
You also get a network over twenty agents most of whom will take a tour of your home and try to find one of their clients for it.
You might have noticed the post cards that I send out or which are available at the
Fairway Restaurant
near Cape Carteret.
Perhaps you have seen my articles in
Dropping Anchor
. Check the October issue for my article on the White Oak.
The point of all this is that I use my photos and writing to draw attention to your property. It is a good way to get your property to stand out from all the other properties. Many agents don't have a single website whose content ever changes. I have over ten. You can find links to them at my
homepage
.
For Buyers
I will listen to what you are saying
Two I will give you an overview of the area so you know your options
I will help you find the right mortgage person
I will be patient as you figure out what makes sense for you
I will not pressure to buy anything
If I can't help you, I will try to find someone who can
I will be there during the whole process to answer questions
I don't give up easily, it took me three summers to find our home
I would rather send you away happy, than keep you as an unhappy customer
I will not try to put square pegs in round holes.
In early August of 2007, the wife of a couple thinking about moving found one of my websites. As she started reading my articles and seeing the photos that I have pasted, she fell in love with western Carteret County.
They placed their home on the market, received a full price offer in early September, and closed at the end of September. They showed up on the Crystal Coast and rented a place on Bogue Sound. Shortly there after they purchased a home. It happened to be a home that I sent them in early August.
This is the fourth couple to show up this summer through the publicity of my websites which are currently seeing
over 1,800 visitors per day
.
Those websites can be working for you and help you achieve your dreams.
For more information on me, check out my
LinkedIn profile
or my
Active Rain profile
. You can also find me actively participating in the City Data forums for North Carolina, Virginia, and
Coastal NC
.