A Surprising June 6/24/11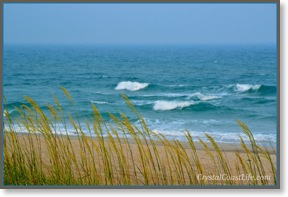 Who would have guessed that we would go from
May 7
until early
the morning of June 20
without any significant precipitation?


For most of June, we have seen nearly perfect blue skies. When the winds have cooperated, it has been a great time to be
out on the water
.

With so much great weather, I have managed to enjoy some really special waters which are
still just like God made them
.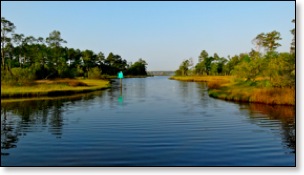 Bluewater Cove and Raymond's Gut are my channel to the area's fantastic waters.


There are few things prettier than our cove when the sky is blue and the water is reflecting that color.

My favorite boating circuit
takes me down the White Oak River to Swansboro, then over to Bear Island where we follow the navigable water over to the Point at Emerald Isle and eventually head home by the way of the channel from Bogue Inlet.

Sometimes when I just have a few minutes, a
quick boat ride
just to Swansboro will provide just a nice taste of the water. As you can see from
these pictures
, it is a very beautiful ride down the river.

Recently we have had a few days where our blue skies have disappeared and been replaced by smoke from
a wildfire in Pender County
. On June 23, we could hardly see
our own inlet because of the dense smoke
.

The smoke was bad enough one day that I felt the need to
escape to Third Street Beach
which turned out to be far enough east to offer relief from the smoke.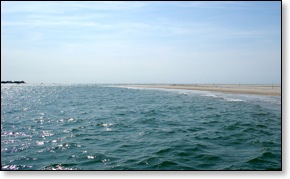 With all the opportunities to be on the water or
outside walking the beach
, I have had a ball.


We have even managed to catch some nice fish including
this cobia
which we quickly returned to the waters of Bogue Sound.

While fishing has been a little slow, we can usually catch enough small bottom fish to keep ourselves entertained.

With our recent spell of hot weather, the ocean waters along the beaches have been
perfect for a cooling dip
.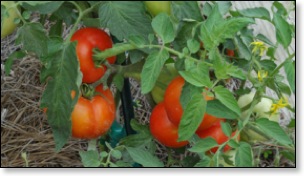 With the hot temperatures this has been spectacular tomato growing weather. Our granddaughter picked our first large tomato on June 10th. We might have been able to pick it a day or two earlier, but we saved it for her visit.


All in all this has been a very good month. Everyone who made it to the beach seems to have
enjoyed Memorial Day
.

There have also been some
quiet times in the cove
, and we even managed to make
a day trip to Nags Head
to have a look at the new Jeanette's Pier.

It has been a good
summertime at the beach
so far in 2011.

I have updated my flyer about the area. It includes things to do at the beach, some restaurant suggestions, and a local map with some of the services we use. It can be downloaded from a link on
my Crystal Coast Life welcome page
.

More information on the area is available at
my new Swansboro area travel guide
or if your plans are to head to the beach, I have
an updated Emerald Isle Travel Guide
.



Why we love it here?

It is hard to say that any place is perfect. You have to accept a balance between what you like and what you don't like but can tolerate. All of that changes as you age. At one time I was close to homesteading in Newfoundland. That is a little too far off the beaten path for me in 2011.
For thoughts on where to live, I would steer you to my articles,
Ten ways Carteret County met our needs
,
Why I love living in Carteret County
, and to the
Crystal Coast Electronic Village Homepage
as answers to why we have chosen this area.
My
Crystal Coast, Salt Water on Your Feet site
also has
a number of articles
for people considering a move to the Crystal Coast.
You will also find links to lots of pictures and information at
my new Crystal Coast Life introduction page
.
If you could spend the day with me, you would understand how easy it is to enjoy our lives along the White Oak. Living in a small subdivision near
Cape Carteret
isn't everyone's cup of tea, but it is a great place to boat and relax. Bluewater Cove is truly what we were looking for in a place to live. It is close to services and even closer to the beach but not on the beach. We have a dock behind the house and are close to some
great trails
. I can ride my bike in the neighborhood and not face a lot of traffic.
I also use my kayak on the White Oak River and have learned to love
exploring the river and surrounding waters
with our skiff.
This area also has some great festivals like the
Newport Pig Cookoff
, the
Emerald Isle Saint Patrick's Day
, the
Swansboro Mullet Festival
and the
Swansboro Oyster Roast.
We continue to be impressed with the
Emerald Isle Christmas Parade
.
It is a friendly area with a great future. So right now it is the spot for us. I often write about the area in my other websites. If you are a very avid reader, you might find some similar content on multiple sites, but usually the content is fairly specific to the sites.
These are additional sites where you can find even more information.
Crystal Coast Life
Ocracoke Waves
Crystal Coast Life Blog
Crystal Coast Blog 09
Crystal Coast Blog 08
Some archived articles