Snow in the forecast?
19/Jan/2009 23:44 Filed in:
Weather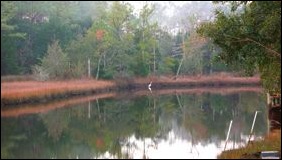 We just got back from spending a few day in Roanoke, Virginia. The temperatures were brutal for Virginia with the low reaching 2F on both Friday and Saturday mornings.
The big news here on the coast is the potential for the first real snow since 2003.
I think it is going to be a challenge. As we were out and about today, I saw the temperature hit 56F. This evening just before midnight the temperature remains at 45F.
About the only thing we can do is wait and see what happens. If it does snow, I will try to get over to the beach to take some pictures.
The weathermen seem convinced that we will see snow tomorrow. Even one to three inches could be pretty.