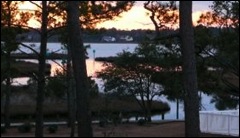 As 2009 has quickly established itself as a year of hope, I have decided to create another website, and once again leave behind the previous website.
Maybe this is becoming a tradition, but updating my blog becomes more challenging after a number of software upgrades. This year I had to rebuild my data files a couple of times. I still managed to lose a couple of posts.
I am hoping the software is a little more stable this year, and I might not have to be hunting through old files to find lost posts.
A lot of people have decided that 2009 will be a better year than 2008. As a Realtor®, I would certainly hope so.
As someone enjoying living in a wonderful spot, I cannot complain about 2008. We had some great weather, fantastic tomatoes, and lots of fun out on the water.
I would be happy if this year matched 2008 in that respect. However, I am always happy to catch more fish. I did not catch my big Redfish last year, so that remains a priority for this year.
Click on these links for most of
my 2008 Carteret County posts
and for
my 2007 Carteret County posts
.