A nice rain yesterday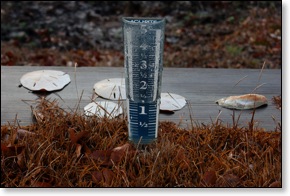 Yesterday was something of a rainy day here on the Carolina coast. That is a good thing since we needed the rain.
The greater excitement and rain came well after dark. Sometime around 10:30 pm, we started hearing thunder which is sometimes hard to distinguish between the live mortars at Camp Lejeune.
With the thunder came even more wind and finally rain which was heavy for a while. We got an inch in the night which made our total for the day 1.5 inches.
That is a good start to some spring moisture. We have to keep those spring plants in good health. I am counting on fresh strawberries before the end of March.