Riso's Italian Restaurant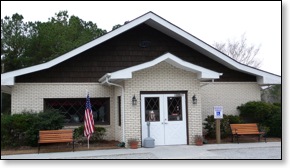 For a while we have been enjoying meals at Riso's on Route 58 just before you get to Silver Creek Golf Course heading north.
Recently we had the pleasure of eating there twice in a few days.
One of my favorite meals is Pete's Special which is meatballs and Italian sausage covered with tomato sauce and cheese and then baked and served with a side of spaghetti and a salad.
It is a great meal and often there is enough left over for a second meal.
I recently tried one of their Sausage Parmesan subs. It made a very nice lunch.
On my last trip there I had the special which was Pete's special with less meat and more pasta backed in the same dish. It is a little lighter than Pete's special, but it does still come with the choice of a garden salad or a Caesar Salad.
The interior of Riso's has been redone. They are closed Sunday, but recently they have opened for lunch. Last I heard Riso's was still taking reservations for Valentine's Day.
Unfortunately I know that I have a phone number for them, I just cannot find it. I will post one as soon as I can track it down.