The new ramps in Beaufort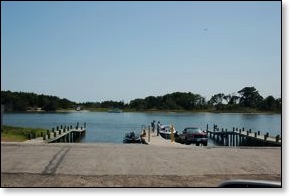 We were down in Beaufort earlier in the week. They are now busily reconfiguring the roads so that backing into the ramps will not force you to cross a road.
It looks like to me that these ramps are certainly going to improve water access in Carteret County.
I hope we get something like that soon for the Wildlife Ramp in Cedar Point. It is overcrowded almost all summer.
I sure the boaters down Beaufort way are glad to see this. In fact there are probably some boaters down our way that are glad to see this since some folks occasionally head up Beaufort way.
Maybe this explains why there were
so many boats on the water
when we visited Beaufort.