HP 5160 Photosmart Printer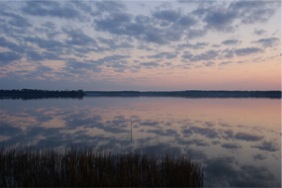 Once in a while I happen to find what appears to be a good bargain. Last weekend I was enjoying my lunch break and decided to swing by Staples. I wanted to buy some labels for DVDs that I was making. The labels were ridiculously expensive so while I was walking around trying to convince myself that they were worth the $20, I happened to notice and an in store special on the HP 5160 Photosmart printer. It was $59.95 or $40 off the regular retail price, and more importantly is would print directly onto printable DVDs and CDs. I went back and checked that I could get a stack of printable DVDs for about what the labels were going cost me. I knew that I had some USB cables that I could use so I snapped up the printer. That was a good thing since when I went back the next day, the special was over, and they didn't have any more of them.
Yesterday I managed to install the printer and fired up HP Photosmart Create. It didn't take me long to figure out that I needed to export the one image that I wanted to use from my iPhoto program. HP has a direct iPhoto plug-in that lets you do that. I won't say Photosmart Create is the best WYSIWYG program, but I got the label I wanted done and printed it on several DVDs. For printing DVDs or CD-ROMs you use a tray that inserts into a slot in the printer. It's a pretty slick operation and it works great with my Mac. Unfortunately the USB cable isn't long enough to reach my PC so I can't say how it works there. Based on how
expensive USB cables
are, I doubt that I will be buying one just to test it on a PC.
I have one of the label centering devices at home, but I can tell that printing directly on the media is a lot less stress, and looks better.