December 2 Daily Record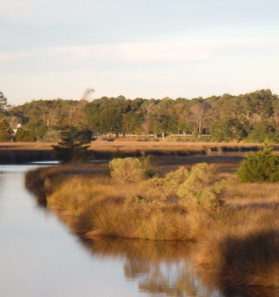 I am back in real estate post licensing classes so all I am seeing is scenery flying by as I drive to Wilmington.
This morning I slowed long enough to snap this early morning picture of a White Oak River marsh.
As you can see, our blue skies have returned. The temperatures are cooler but definitely pleasant. The rumor is that the great weather is rapidly coming to an end.
Yet, I think good weather is all relative. It may get cooler here, but I do not expect to see cold weather that I used to experiencing in the Virginia mountains. Time will tell, but right now I am planning on keeping the shorts and sandals accessible.