November 29 Daily Record
29-Nov-2006 22:11 Filed in:
Weather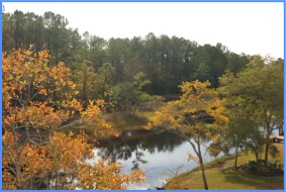 It feels like a Canadian summer day here this morning. We actually slept with the windows open last night, and the house was still warm this morning.
The temperatures are supposed to stay warm for the next two or three days, and then we will get some Canadian cold air.
According to the Weather Underground for yesterday, here are
today's statistics for Cape Carteret
.
Max Temperature 70 °F, Average High Temperature 59 °F, Record high 75 °F (2001)
Min Temperature 51 °F, Average Low 39 °F, Record low 25 °F. We appear to running about ten degrees warmer than normal. There is nothing wrong with that this time of year.