Fall keeps winter at bay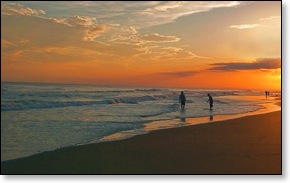 Just a few weeks ago we saw eighty degrees Fahrenheit over on the beach one evening.
It happened to coincide with lots of waves from Noel.
Every surfer in the county must have been on the beach. There were
some beautiful waves
, and it was just like a summer evening on the beach. It made me think our summer was going to be endless.
It has been a spectacular fall for fishing. This last week of November, the temperatures have been in the seventies, only falling to the sixties in the evenings.
It is supposed to get colder, but so far we have seen almost no cold weather.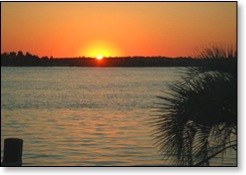 It has been just about perfect fall weather.
The weekends have been filled with festivals.
Recently Swansboro had its
Flotilla
and the next day the
Emerald Isle Christmas Parade
took place.
Not many weeks ago we enjoyed the Swansboro Pig Cook Off and Craft Festival.
It has not been that long since the
Lobster Fest at Saint Francis by the Sea
in Salter Path.
Earlier that week, we got to see one of
Blackbeard's cannons
which had been raised from the depths of Beaufort Inlet.
Earlier in the fall we went looking for some Spots for dinner.
We were lucky
and caught enough within just a few minutes.
Thursday, I am hoping to do a little fishing. The water has cooled, and winter cannot be far away. Still I continue to get tomatoes from our vines so we are still tasting summer even if it only on sandwiches.
If the tomatoes can hold on until this weekend, I might capture and elusive December tomato.
There is still time for a great fall getaway weekend. Just follow my
travel guide to the Crystal Coast
and enjoy the last of the warm water..
You might have missed the
Mullet Festival
that took place in
Swansboro
and the
MumFest
that was in New Bern last month but there is still plenty of beautiful water and beach to enjoy before and during the holidays.
If you haven't caught my history of the White Oak River piece in the October
Dropping Anchor
, I have posted
a copy online
. I also have a piece about Beaufort in the November Dropping Anchor.