Beach temperatures getting warmer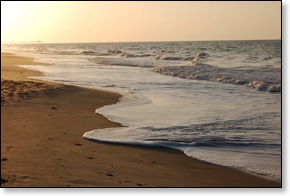 The winds have been very persistent this year.
It has made our temperatures feel cooler than they are.
This first week of May the temperatures are expected to be at 80 degrees Fahrenheit by Thursday.
The second week of May is expected to start out around 80 and have several days in the upper eighties.
That is good news for those of us wanting the water to warm up.
The cooler temperatures have not stopped the beach from being beautiful as you can tell from the picture I snapped early Saturday morning at Emerald Isle on May 3.
I managed to do some kayaking and boating this past week, but the winds kept me from going very far, and I did not catch any fish.
Most of my week when I was not at the office was devoted to spreading pine straw in our beds. I am happy to report that my tomato crop is doing very well.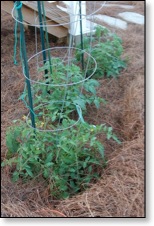 I have also had a chance to give some more people
my reasons for loving Carteret County
and
my speech on what a great area it is
.
I have still been thinking about how much I enjoyed our visit to
Tryon Palace
. It was great fun, and I posted
slide shows of the trip
.
I am hoping that my kayaking where I managed to
catch my first fish of the year
will help me have more fun fishing this year. The more time on the water, the better my odds should be.
In previously reported news.... I took
a neat sunset picture of a bottle nosed dolphin
at the Cedar Point Wildlife Resources ramp.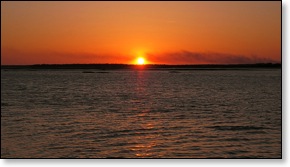 The day before I took that picture we were at Emerald Woods Park and I took the picture to the right.
Later that Thursday night I heard there was a brush fire in Hubert.
I figured that was where we got the drifting smoke in Bogue Sound.
Recently I also put together a slide show of
our trips to Beaufort and the surrounding area
.
I put up
a special Bluewater Cove website
to help everyone see the great place we have settled.