Memorial Day was fantastic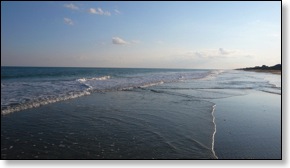 There were several no vacancy signs visible this weekend.
I would have to declare the recent Memorial Day holiday as a success.
Certainly the grocery store parking lots were full.
Aside from a rainy Saturday morning the weather was fantastic.
We managed to
enjoy some boating
before the holiday weekend.
My wife went with me on one trip. It was a little bumpy on the Intracoastal on the way out.
Coming back the water especially on the White Oak River was
glassy smooth
.
That even inspired me to write
a post
using that image.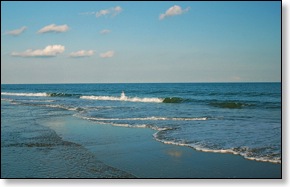 We enjoyed a number of
great walks along the beach
during the holiday weekend.
I think we managed to hit each of our favorite beaches.
I never saw a crowd, but we usually don't hit the beaches until 4 or 5 pm so most people are gone by then.
Still there were plenty of people and dogs enjoying an early start to the beach season.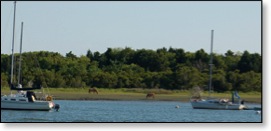 We even did a Sunday trip to Beaufort and Morehead City to check out the crowds.
It was nice to catch a glimpse of the ponies on Carrot Island.
We managed to see a couple of the big marlin on the docks.
Beaufort was a lot more crowded that it has been recently.
I posted
some slides of the trip
but they do have a couple shots of our fiddler crab patrol, our cat, and my soon to be ripe tomatoes.
In the last week we also saw our new Walgreen's open in Cape Carteret.
It appears to have a ready stream of customers.
I think we are ready for summer.