Bogue Sound Sunset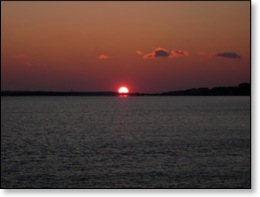 I did manage to stick my nose outside this afternoon.
Actually I think standing on the point at Cannonsgate is more than that.
It qualifies as sticking my whole body into the cold wind.
The good news is that this cold weather is only going to last a couple of days.
It was already 30 degrees Fahrenheit earlier in the evening so I expect a cold night.