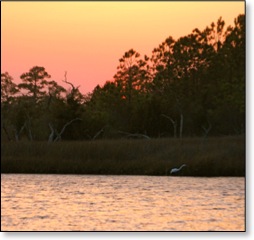 We took a trip down to Myrtle Beach earlier in the week.
The trip just reaffirmed what I already knew. Carteret County (and Swansboro) is a much better spot for me.
I do not need all the night life, shopping, and multiple six lane highways.
It does not take long to realize that while the beach is still nice in Myrtle Beach, getting to it and enjoying it become challenges.
For a few years we lived in Columbia, Md. almost exactly half way between Baltimore and Washington. Obviously there was no shortage of wonderful things to do, as long as you did not mind sitting in traffic or fighting for a parking spot.
We ended up organizing our lives around the rhythm of the traffic. Whatever was happening in the natural world had to be shoehorned into traffic patterns.
That ends up being backwards. It reminds me of many of the trips that I took on business to California. I would often have some free time between meetings in Cupertino which was not far from Santa Cruz and even Monterey.
I rarely chose to go down there, because the traffic was so bad.
I guess my trip to Myrtle made me feel good about living in an area where I do not have to wait for a bad day to clear the roads before I can visit the beach.
When the weather is cool and damp as it is this weekend, we relax by the fire with the knowledge that the next great day, we will head over to the beach or find some time to walk the trails of Croatan National Forest.
According to my calculations it took at least three walks on the Croatan Tideland trails before I cleansed my memory of all those beach high rise buildings.