Mar/19/08 22:40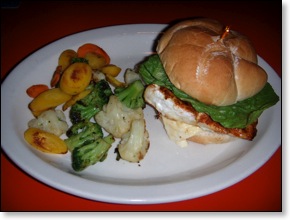 Grouper is one our area's favorite fishes.
Certain there is nothing wrong with the occasional meal of fresh
pan-fried flounder
.
Of course when you can get them a tasty Spanish Mackerel, or some local Trout hit the spot.
However, our own local Grouper remains my favorite area fish.
The advantage of Grouper is that it is widely available in our area and likely to be fresh. I have enjoyed it at other restaurants in the area, but I am pleased to report that I have found the spot for the best Grouper Sandwich.
These days I am trying to make conscious choices which result in a diet of healthier food. With that in mind I was excited to find a grilled Grouper Burger on the menu at
Ballyhoos
.
I have now had Ballyhoos Grouper Burger at least four times. It has been consistently good so I can highly recommend it.
It has become my meal of choice when I am looking for good fish. It is well seasoned and sometimes is even a little spicy which I love. It is also only $8 and is a healthy portion of Grouper.
The folks at Ballyhoos are flexible enough to let me get some steamed veggies instead fries so the meal turns out to be delicious and good for me. I even had a nice Red Stripe beer with it tonight just so I could get the full health benefit.
My wife has decided that the Chicken Quesadilla is her favorite dinner at Ballyhoos. She got hers with a Spinach Tortilla tonight. Based on the taste that I got, its also a delicious meal.
The food always tastes better with good service. I can say the service at Ballyhoos is always professional, and it is a smoke-free environment.
It is a great place for a meal.
Jan/28/08 22:43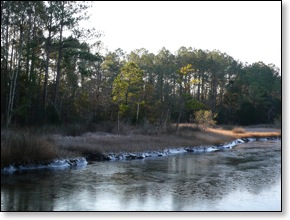 Sampling burgers around the coast is a good way to stay warm.
Our ice age should end shortly, and maybe I can get back to cooking some of my own burgers.
Cold weather is good for one thing, stimulating the appetite. Last week we accepted the challenge of Sam Shipp, the owner of Ballyhoo's Island Sports Grille on Emerald Isle.
Sam had read my article declaring the burger cooked at the Fairway Restaurant as
the best burger on the beach
. He took exception to his burger not being considered, and he was right.
I take rating burgers seriously. In Roanoke, Virginia after numerous taste tests, I declared the
Burger in Square
as the finest burger vendor.
One of my previous careers was chasing 200 head of Angus cattle around the Canadian wilderness in New Brunswick, so I know my beef.
I'm glad Sam called. Not only have we found another great burger, but we have also added a restaurant to the list of places to enjoy a meal here on the Crystal Coast.
We were pleased to find Ballyhoo's has a broad menu, good service, cold beer, great food, and reasonable prices. Those $1 beers hit the spot.
However, I am not ready to declare a new burger champion. To make this fair, I have to eat at least three burgers before I am willing to crown a 2008 beach burger champion.
Also it is a little hard to compare Ballyhoo's burgers to Fairway's since Fairway has been closed for renovations for a month, and I have not had one of their burgers since September.
I will be headed over to Ballyhoo's for another burger this week while my wife samples some of their other food. We had some excellent wings there last week. I have high hopes that I can convince my wife to try the Grouper bites.
Fairway is supposed to open in early February so I can probably have this Burger War settled by the end of February.
Whichever way it goes, both burgers are already head and shoulder above any others I have tasted in the area.
In the meantime, while you're waiting for the official results, give Ballyhoo's a try, I know you will not be disappointed. The restaurant is even non-smoking.